The Greater Portage Chamber of Commerce has partnered with GiftFly to bring you the fastest, most convenient custom digital gift card program-for FREE!
Give your customers the option to buy & send your eGift cards to anyone, anywhere, at any time.
It's fast & easy to integrate

It's customized for your business

You get paid within 48 hours!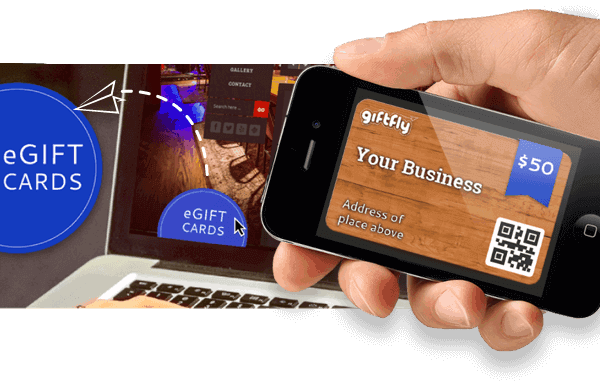 GiftFly has agreed to waive its service fees indefinitely.
Giftfly has partnered with Chambers across the country to to help small businesses try to recoup additional dollars lost during this Covid-19 pandemic. They have agreed to waive the service/convenience fee indefinitely, credit card processing fees still apply. Once a gift card is purchased, dollars are are put into the merchant's account within 48 hours.
Once you set up your gift cart account, the Portage Chamber will be able to add your gift card link to our website.
We are offering this opportunity not only to Chamber members but to all businesses in the community. The time is NOW for our community to step up and give support back to your businesses through this new and exciting program.