Congratulations to our January member of the month, NorthShore Health Centers.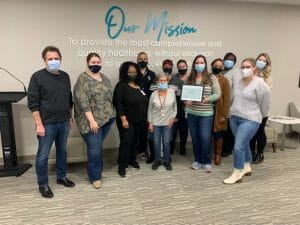 NorthShore Health Centers is a non-profit organization dedicated to providing quality, affordable healthcare to everyone, including the uninsured and underinsured in Porter, Lake, La Porte and Jasper Counties.
NorthShore currently has over 20 locations between full service clinics and primary care clinics in local school districts and Strack & Van Til grocery stores that provide medical, dental, vision, chiropractic, mental health and medication assistance through onsite pharmacies. Patients are seen on both a scheduled and walk-in basis. with after-hours services and urgent care needs available at many of their locations including Saturdays.
For more information visit, www.northshorehealth.org
Thank you for being our member of the month for January!