Northwest Health serves residents of Northwest Indiana. The hub of the system is the new Porter Regional Hospital. This new hospital provides a patient experience unlike any in the region -- offering all private rooms and the greatest level of clinical efficiency, advanced technology and patient convenience. Its award-winning centers of excellence continue to receive national recognition and accolades from many organizations such as the Joint Commission, Blue Cross and Blue Shield, the Leapfrog Group on quality and clinical safety, and the American Heart Association. Porter Regional Hospital offers the only Heart Valve Disease clinic in the region, the only Selective Internal Radiation Therapy for liver cancer treatment in the region, and the only minimally invasive hip replacement surgery using OSI technology. Patients travel to Porter from beyond Northwest Indiana, including other states to receive some of these treatments.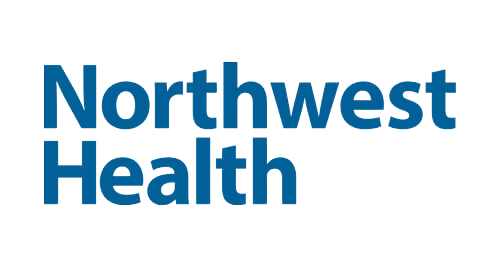 The health care system also includes the Portage Hospital which specializes in inpatient Physical Rehabilitation and houses a full service Emergency Department as well as Shoreline Surgery Center for ambulatory surgery. Porter Regional Hospital's Chesterton Medical Center, Valparaiso Medical Center and Education and Rehabilitation Campus provide outpatient services such as diagnostic imaging, mammography, urgent care, cardiac rehab, physical therapy, and physician offices. In Fall 2012 their new Cancer Care Center and Center for Women's Health will open in the Medical Plaza on the campus of Porter Regional Hospital. Porter Physician Group is a growing network of board certified physicians including both primary care physicians and specialists.
Throughout Northwest Health, patients come first. The System's priority is to consistently deliver medical excellence and patient-centered care in every facility and in every physician office. This, coupled with its commitment to evidence-based medicine has made the health care system a leader in the delivery of medical care.
Key contact: Kelly Credit
85 E US Hwy 6
Valparaiso, Indiana 46383
phone: (219) 983-8300
fax: (219) 983-8080
email: [email protected]
website: www.porterhealth.com
Horizon Bank- Horizon is an active community lender with compounded annual loan growth of 10.5% since the year 2000. Horizon Bank has 46 full-service branches stretching throughout Northern and Central Indiana as well as Southwest and Central Michigan. Horizon has been nationally recognized as one of the top 200 community banks by US Banker magazine for financial performance 2008-2015
website: http://www.horizonbank.com/

Centier is Indiana's largest private family-owned bank. Since 1895, the Schrage family has built a legacy of success, not merely through business, but through philanthropy that extends throughout the communities it serves. As a family-owned bank, Centier stands firmly behind its "Not For Sale" promise, pledging to the families, businesses, and communities of Indiana that it will continue to preserve independent, hometown banking in Indiana for generations to come.
website: https://www.centier.com/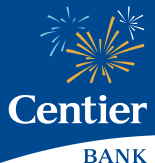 Helpful. Easy. Better! 1st Source Bank offers outstanding client service that has been rated the best in the Midwest, two years in a row. We make banking easy and enjoyable whether you prefer to bank in person at one of our many area locations, online or with our up-to-date mobile apps. We are a community bank with community values and we are committed to the success of all who life and do business here.
Stop by or visit 1stsource.com to experience banking with a partner by your side.

Moses Caregivers is "where seniors count". Moses Caregivers offers six private rooms. 24 hour kind and caring staff, and a registered nurse. Home cooked meals and personal assistance for your loved ones.
Facebook link: https://www.facebook.com/MosesCaregivers/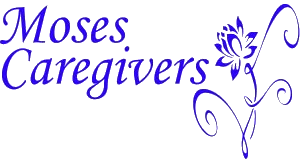 Minuteman Press believes that your business is their business and that if you succeed, they succeed. That philosophy is at the center of everything they do. It is why they work hard to deliver the highest-quality products and services on time and within budget. It is why they strive to provide all of their customers with first-class service each and every day. When it comes to business communication services, Minuteman Press of Portage, IN can do it all. With a complete range of products and services at your disposal, they can help you get your message out to customers, employees and vendors alike.
Stop by or visit them online at nwindiana.minutemanpress.com